Werner P. Zibaso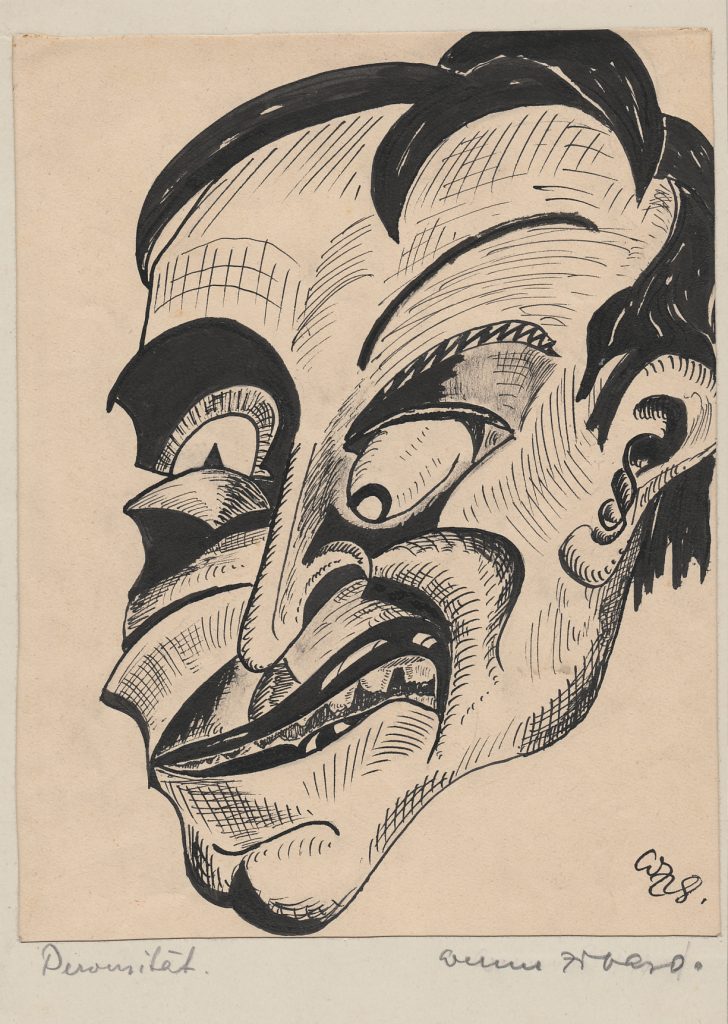 WERNER P. ZIBASO (born Gustav Otto Werner Zippel) (German 1910-1983)
"Perversität", 1928, ink on paper,
on the reverse:
"Selfportrait", ca. 1928, lead pencil on paper.
Werner P. Zibaso was born as Gustav Otto Werner Zippel in Bad Homburg. He was a painter, graphic artist, author and successful script writer.
The ink drawing "Perversität (perversity)" is one of several known character studies of the then 18 year old Zibaso.
The sketch on the reverse shows  him as critical, slightly arrogant dandy, with combed back hair, waistcoat and walking-stick.The waistcoat pocket bears his monogram "WZ".

Also in the collection: