ERIC GODAL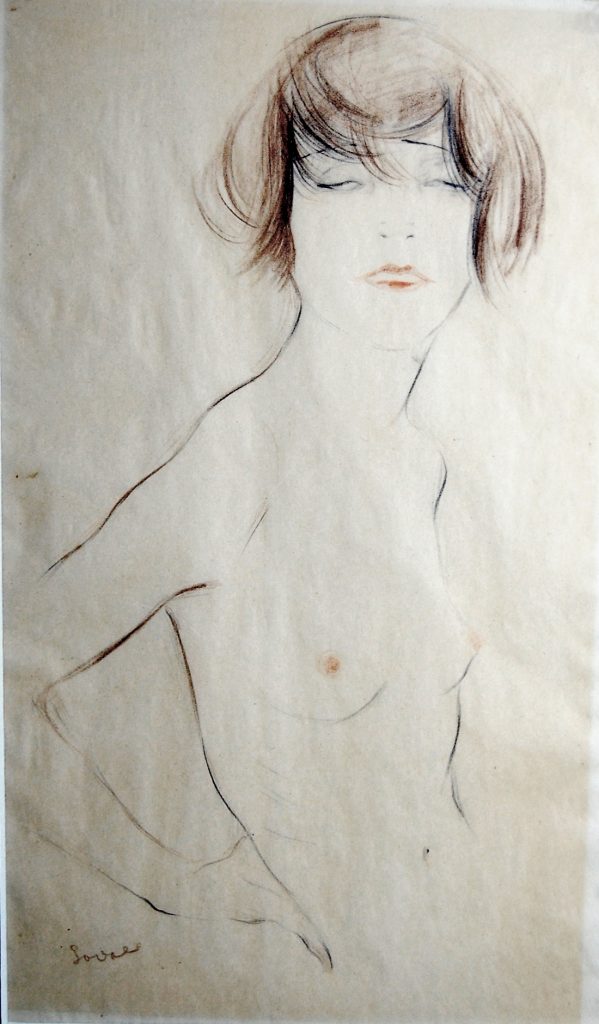 ERIC GODAL
a.k.a. Erich Goldbaum (German 1899-1969) "Revue Girl", 1920s coloured pencil drawing on paper, 39,5cm x 24cm. Signed in the lower left corner: "Godal".
In his 1969 memoires "No talent as dishwasher" he described the 1920ies where the present drawing was executed:
The twenties- "golden" in remembrance- were called "The Roaring Twenties" in America, and that"s what they really were: yelling, roaring hectic and spiced up with blood and sex.
The girls outlined their eyes with black, painted their
faces deathly pale and their lips blood-red. It was chic to adrenalize yourself with cocaine. One danced Charleston, Foxtrott and Tango in above knee shortened fringed dresses. Liebknecht, Rosa  Luxemburg, Erzberger and Rathenau were murdered. The corpses of shot workers floated in the Landwehrkanal.
The Godess Anita Berber- only dressed up with powder and paint- celebrated in fantastic expensive nightclubs, together with her partner Sebastian Droste, dances of sin and vice. On the streets the children whistled "Und der Haifisch, der hat Zähne…". Amputated war cripples, on wheeled plates sold shoelaces and pencils. Ladies of the night, with or without laced boots, whispered: "Hey sweety, how about us, Herr Doktor? ".
Also in the collection: