Fritz Wiegmann 1928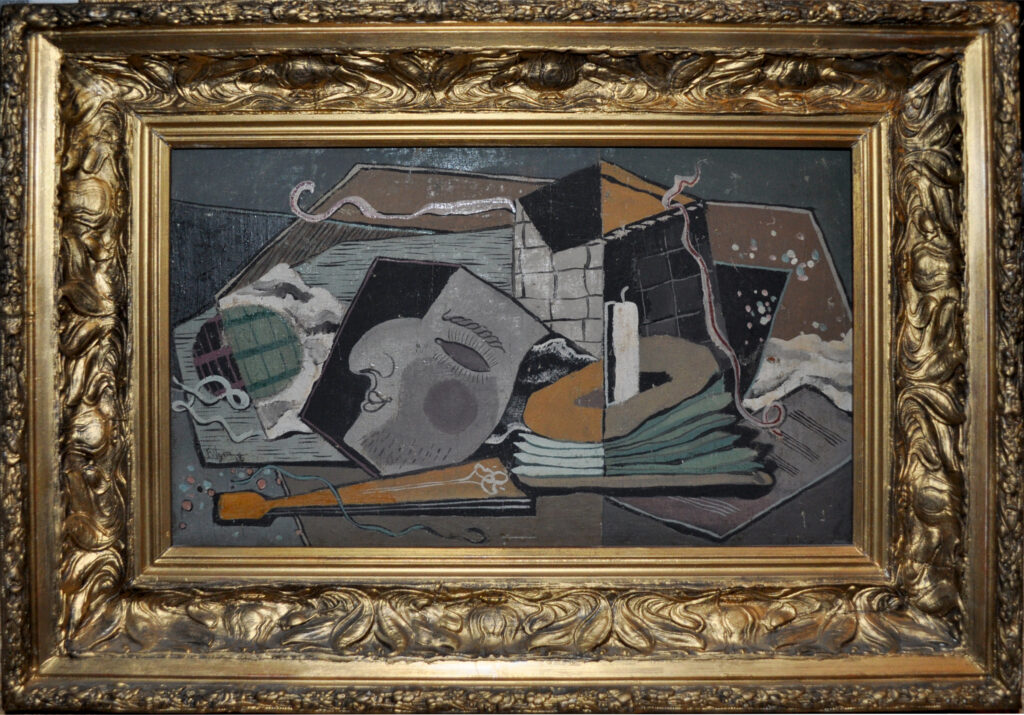 Fritz Wiegmann (German, 1902-1973)
"Stillleben mit Maske", 1928, Öl auf Leinwand.
The painting is documented in a 1928 photgraph at the Fritz Wiegmann Archive Frankfurt.
Wiegmann was born 1902 in Minden. While still being a student, he moved to Berlin and later on became an art teacher, after the war in Wunsiedel and in Frankfurt/Main. He was friend with the cubist Rudolf Ausleger, who worked similar in the 1930ies. Wiegmann participated in national and international exhibitions in New York, Palma de Mallorca and Peking. During the Nazi regime, he left Germany and travelled to France, Italy, Spain and China.
Source and further information: Blog of Detlev von Graeve