WILHELM SCHULER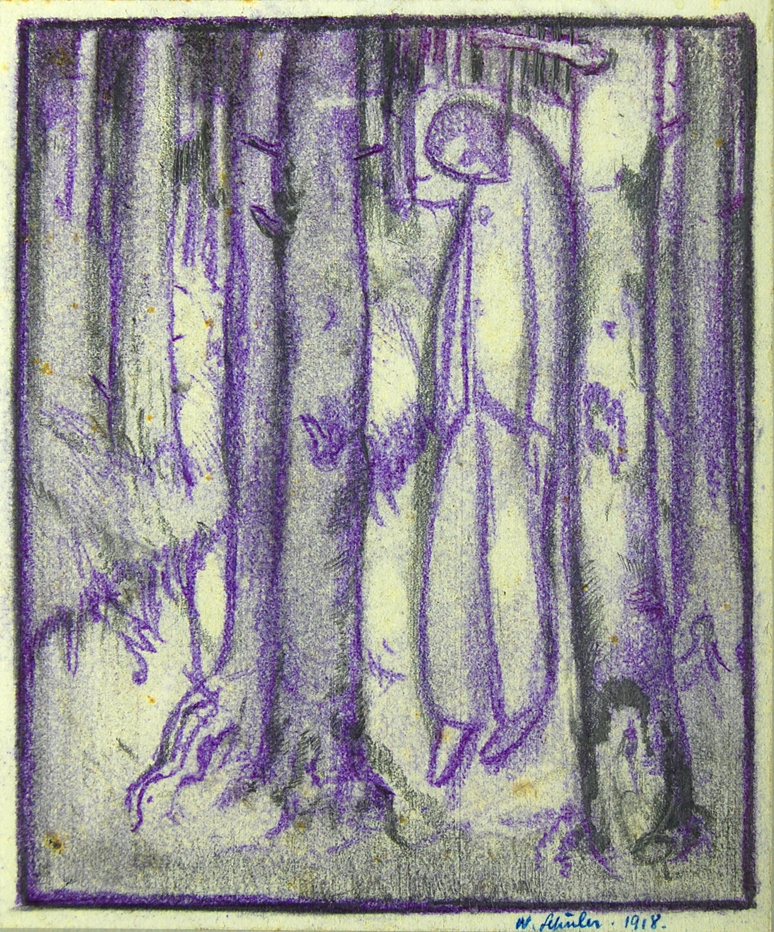 WILHELM SCHULER (German, 1875-1921)
"Der Selbstmörder",
1918 – Pencil on paper, 13,5 x 16,5 cm, signed and dated.
Wilhelm Schuler was born in 1875 in Karlsruhe. He was co-founder of the Cologne artists association Künstlervereinigung "Stil" (1904- 1909). Other members were the architects Franz Brantzky, Carl Moritz, Paul Bachmann and Peter Recht, the sculptors Georg Grasegger and Josef Moest and the painter Robert Seuffert. In 1916 Schuler became teacher at the Werkkunstschule Köln. He published several expressionist woodcuts in Franz Pfremerts journal "Die Aktion" in 1917, 1918 and 1919.