MONOGRAMMIST "KW"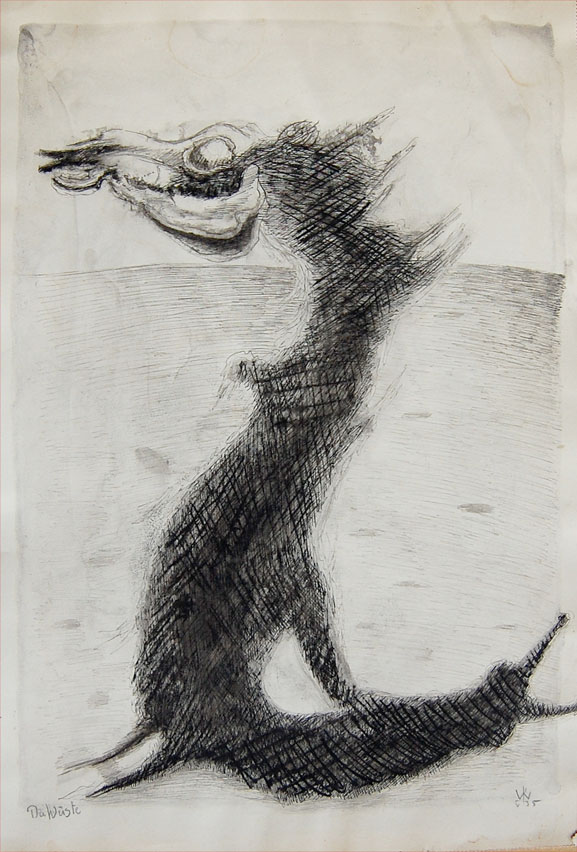 MONOGRAMMIST "KW" (German, XX)
"Die Wüste", 1935, ink and watercolor on paper.
and
"Wintersonne", 1929, watercolor on paper. On the reverse is a rather traditional landscape.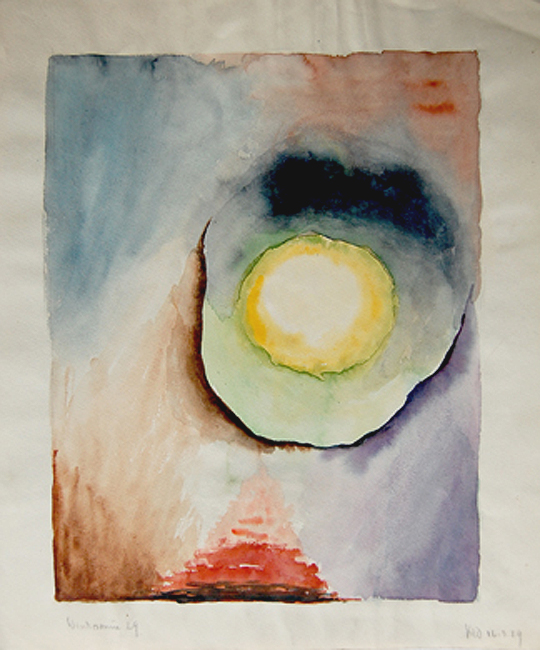 Monogrammist "KW" is most likely a German or Austrian artist, active in the 1920ies to 1940ies. Several other surrealist works on paper and prints are known in different collections. The artist couldn't be identified so far.