UNKNOWN ARTIST, Signed GEBHARD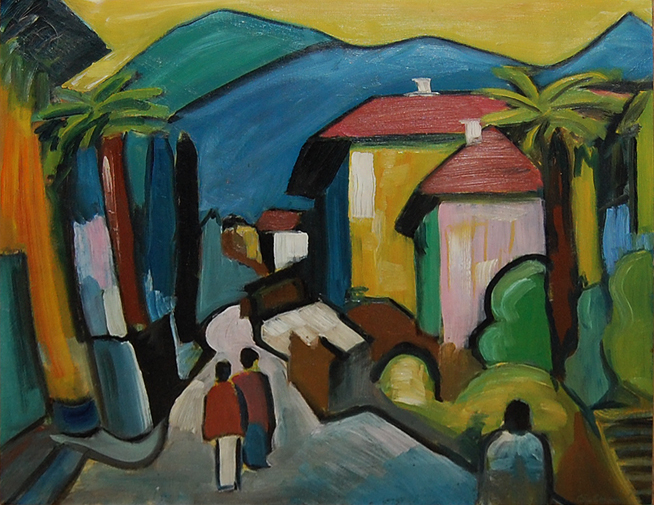 Unknown artist, signed "Gebhard",
"Südliche Landschaft" (Southern Landscape), 1930ies,
oil colour on canvas, 55 x 65 cm.
The painting shows similarities to some Murnau landscapes of the Blaue Reiter artists Gabriele Münter (1877-1962) and Wassily Kandinsky (1866-1944). Yet, the composition is genuine. It was accquired in the mid 199ies in Munich.