Eberhard Viegener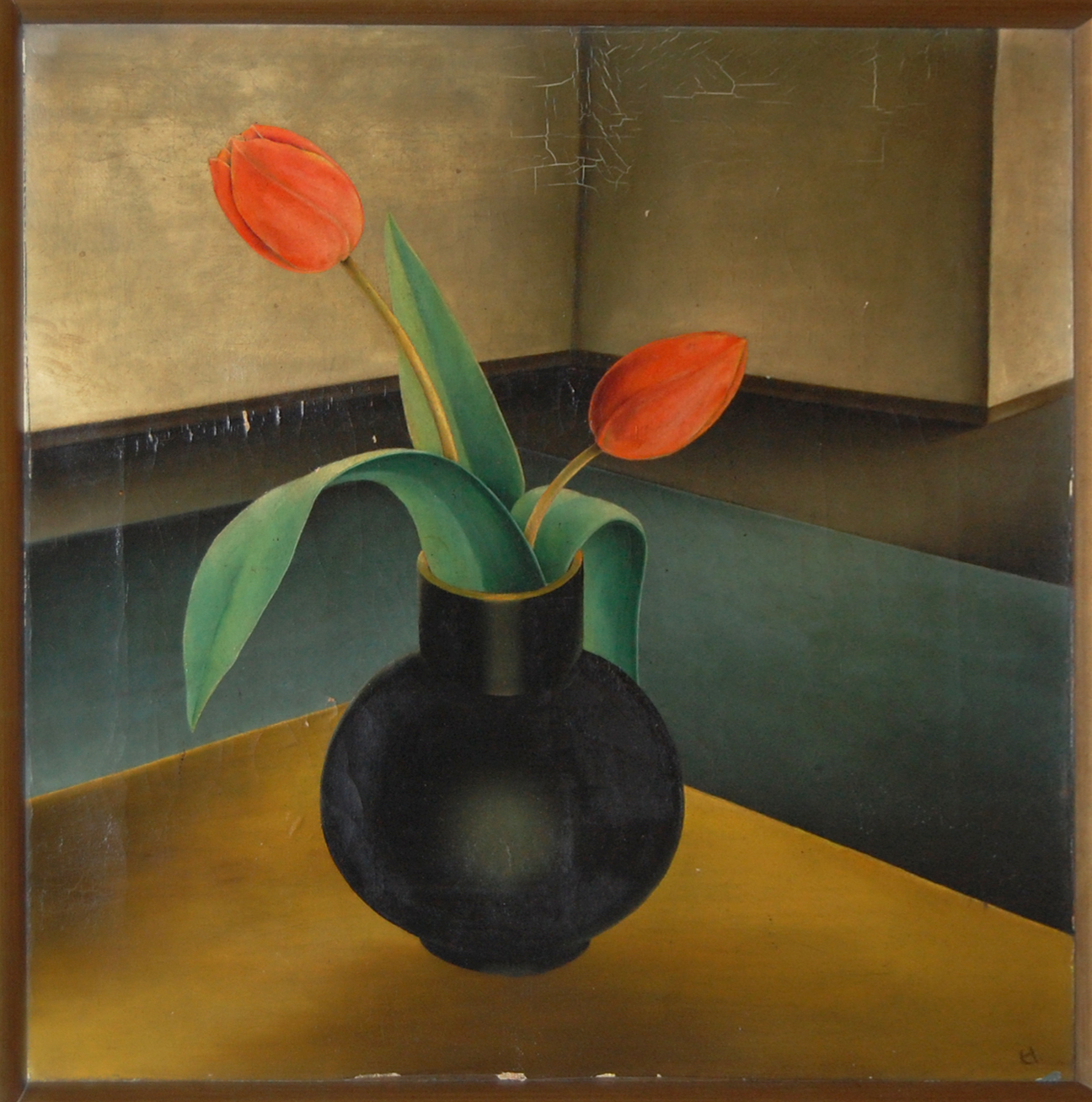 EBERHARD VIEGENER (German, 1890-1967)
"Stilleben mit Tulpen" (Still life with tulips), 1924-1926
38 X 38 cm, oilcolour on canvas. Monogrammed in the lower right corner "EV".
Eberhard Viegener was born in 1890 in Soest. He started out as (house) painter in his father's business. In 1913 he worked as limer in Zurich, Switzerland. After returning to Soest he became friend with Wilhelm Morgner and Arnold Topp. He made his debut at the 1916  exhibition of the "Juryfreien" (jury free) in Berlin. He was strongly influenced by the early expressionists and by van Gogh. The famous art dealer Alfred Flechtheim of Düsseldorf made a gallery contract with him in 1919 which lasted until 1921. Viegener then developed his style from expressionism to more cubist forms followed by new objectivity. Several exhibitions in Münster, Recklinghausen, Barmen, Bochum and Berlin followed.
In 1933 he received an exhibition ban. To survive, he founded the "Eberhard Viegener Society". His work was declared "degenerate" and several were removed from the museums of Soest, Dortmund and Wuppertal-Barmen. One of his works was shown in the 1938 exhibition "Degenerate Art". Viegener started to adjust to the now common realistic German style. After the war, he was quite active as artist and took part in about 50 personal and collective exhibitions. Viegener was cofounder of the "Westdeutscher Künstlerbund" (Westgerman artists association) and was its president since 1947.
He died in 1967 in Soest.